Original Drawing on Polymer Clay Pendent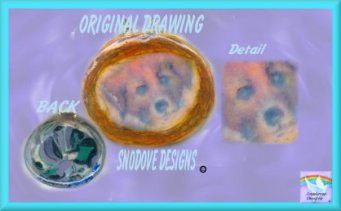 ETSY website
Original Drawing on Polymer Clay Pendent
$8.00 plus Shipping and Handling
Origial Drawing on Polymer Clay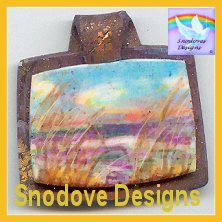 $7.00 plus shipping and handling .



Original Painting on Polymer Clay Seaoats Wave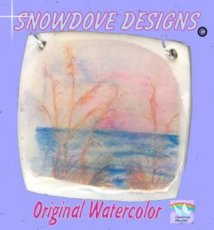 Sale ETSY look under snodovesdesigns
Southwestern Style Necklace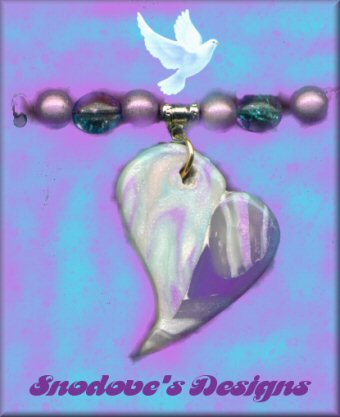 This one of a kind heart pendant would make a lovely addition to any necklace. Just think the purple heart for you or a gift for a friend. Extra beads are included. Please contact me if interested. Thank you.



Original Watercolor on Polymer Clay Pendent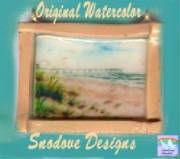 $6.00 plus Shipping and Handling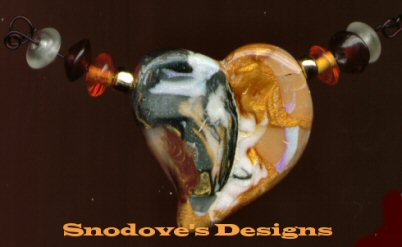 Tiger eye heart pendant. This would make a great gift. It has been hand sanded and polished to a high shine.Please contact me. Thank you. Gift.
Tiger Eye Pendent 3 SOLD
Tiger Eye Multicolored heart pendant. Would make another lovely gift.
Dazzle Purple and Gold Perfume Bottle
This lovely perfume pendent is a design of Purples and white and gold on the front.